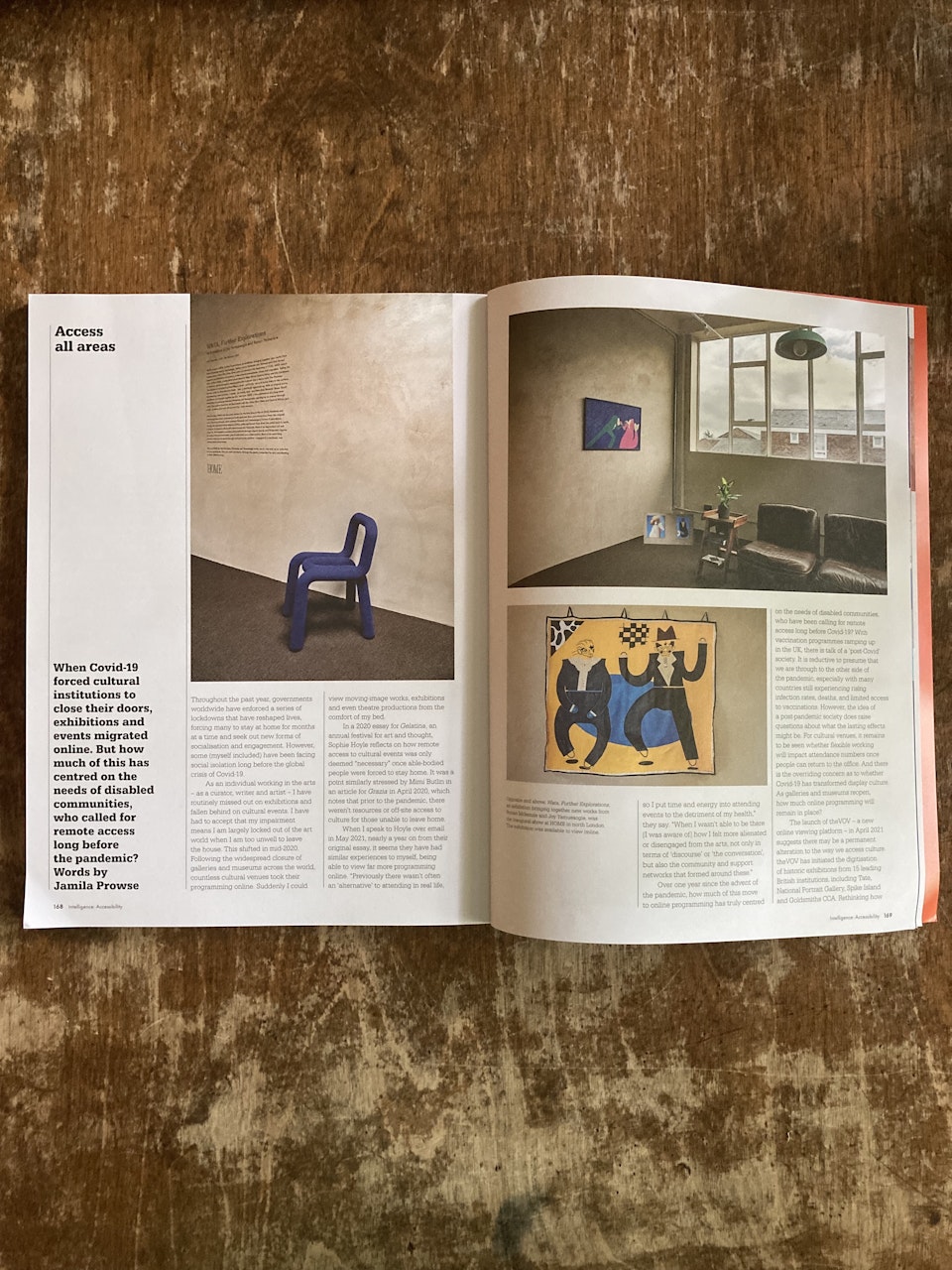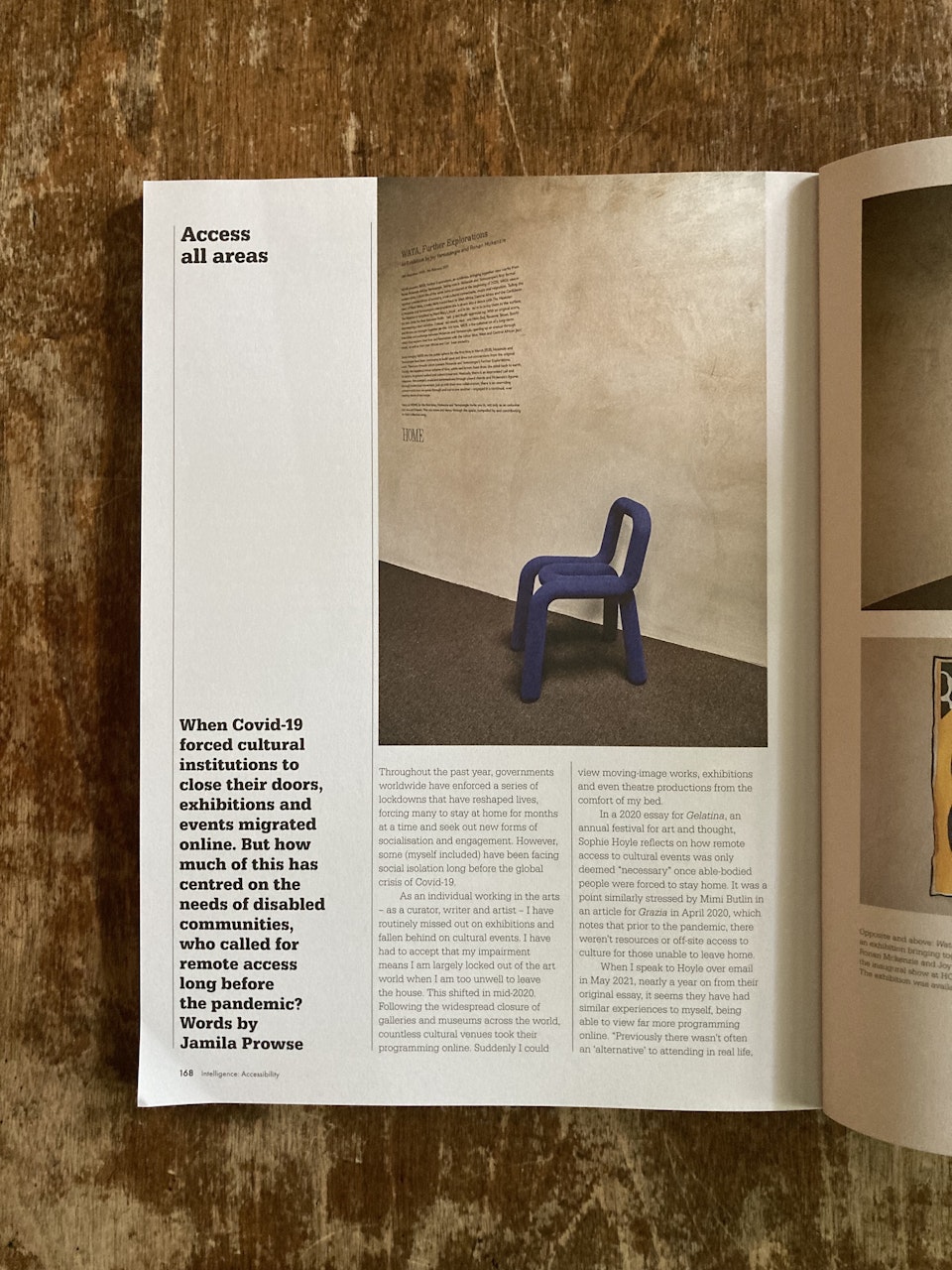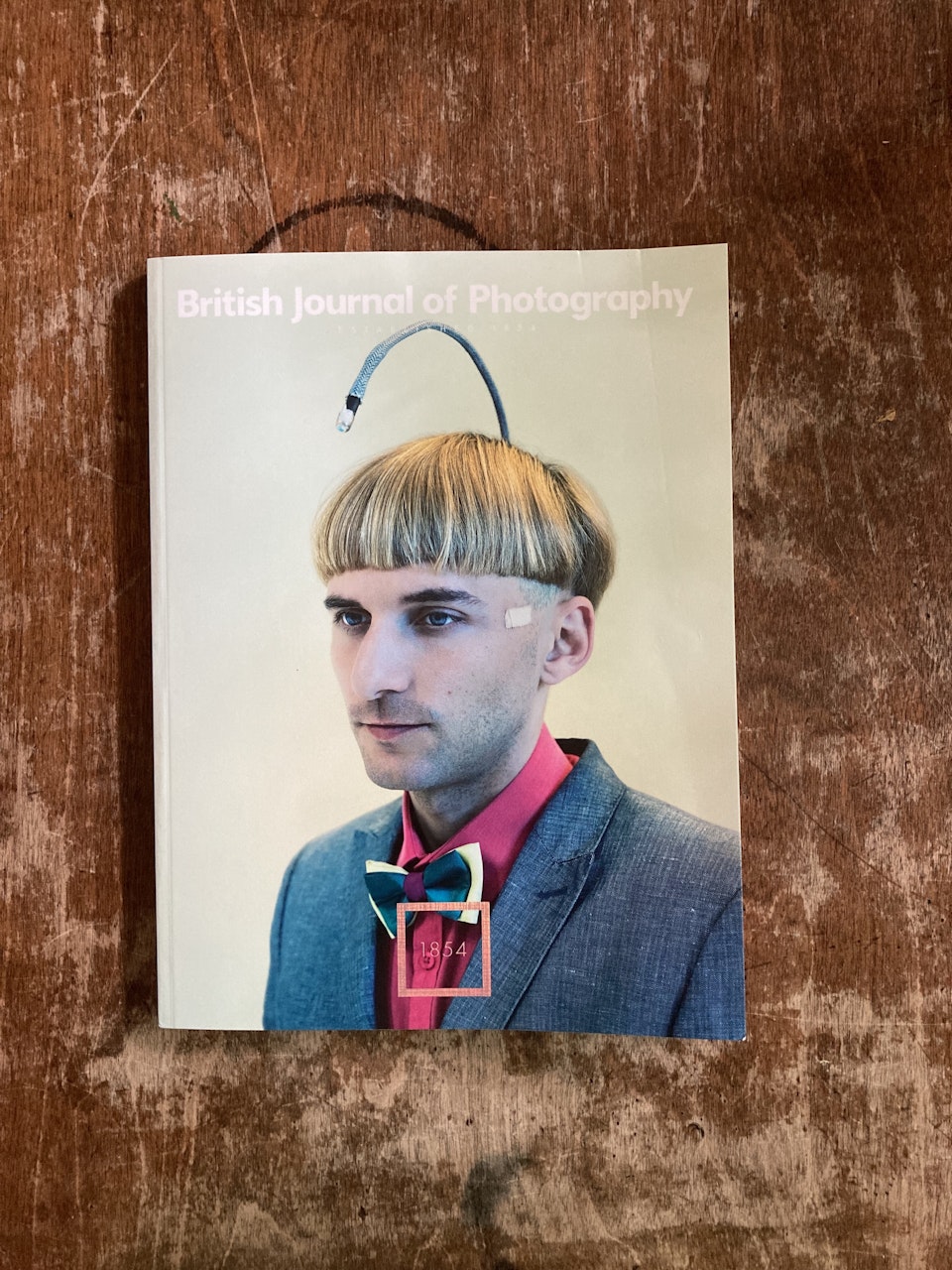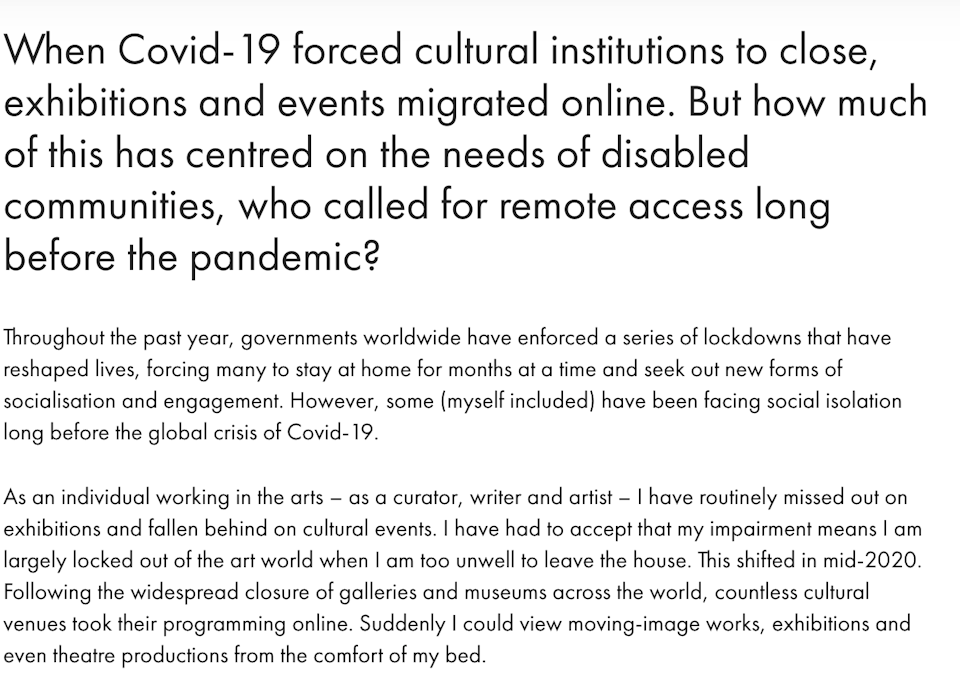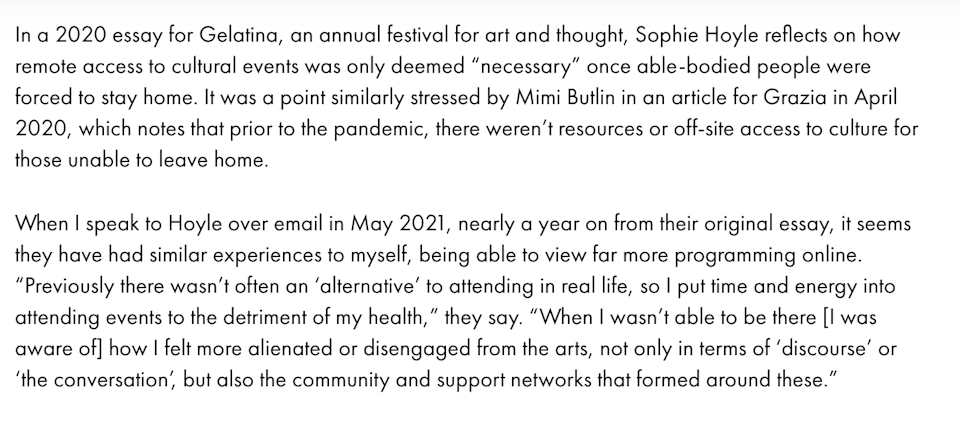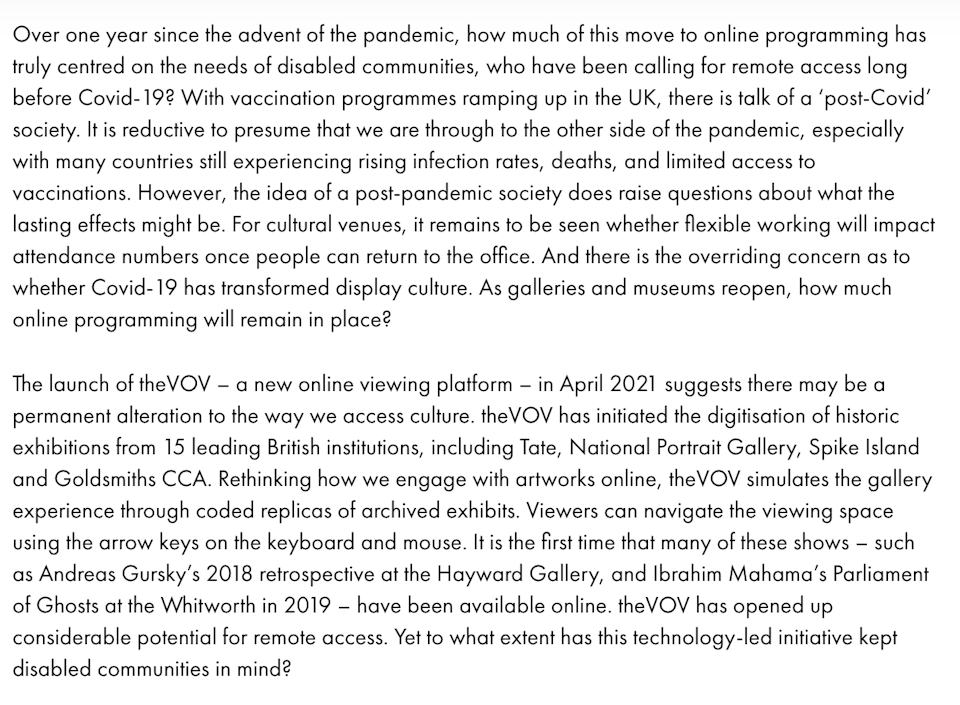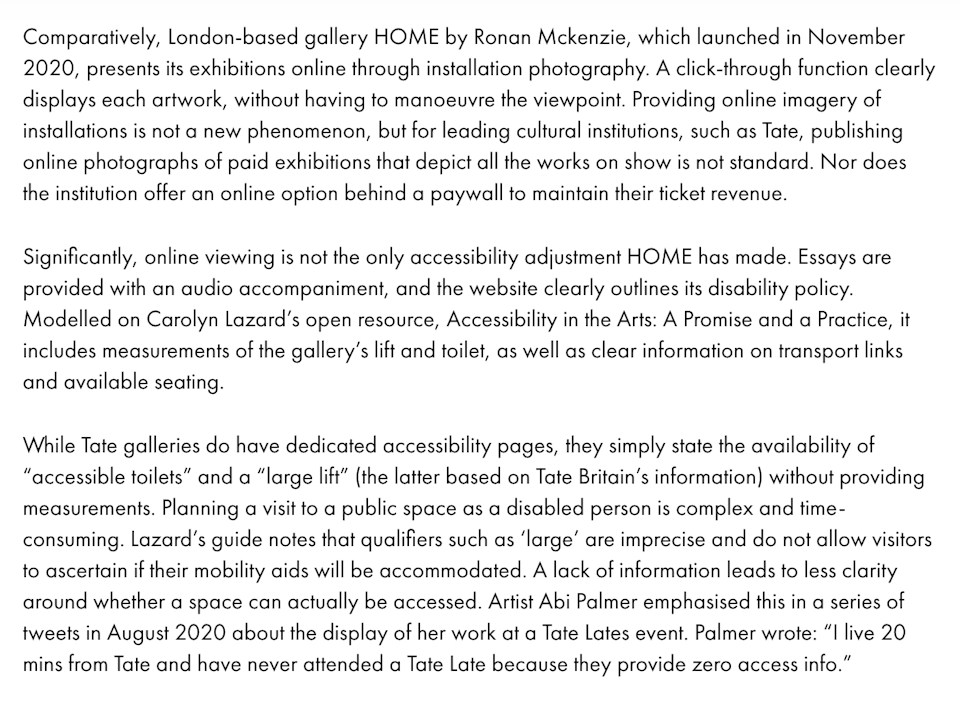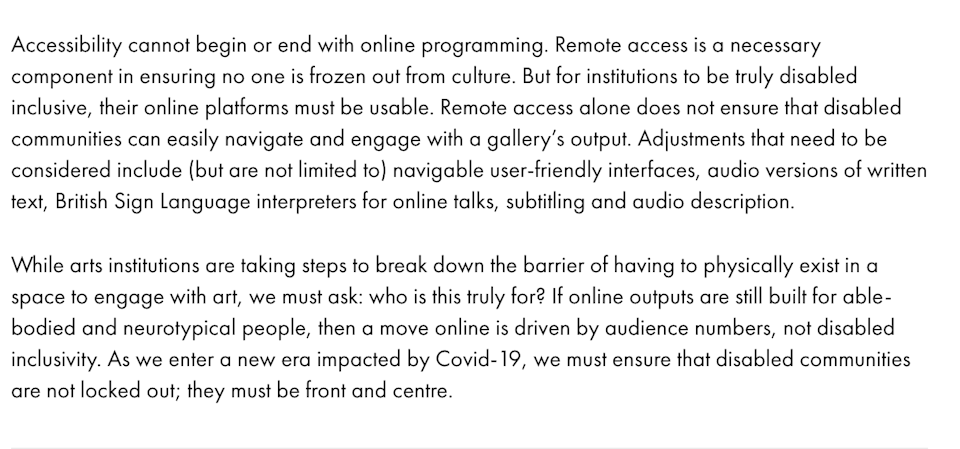 When Covid-19 forced cultural institutions to close their doors, exhibitions and events migrated online. But how much of this has centred on the needs of disabled communities, who called for remote access long before the pandemic?⁠ ⁠

Jamila Prowse reflects on this recent move, and explains why accessibility cannot begin or end with online programming.


Read the full article here.⁠