About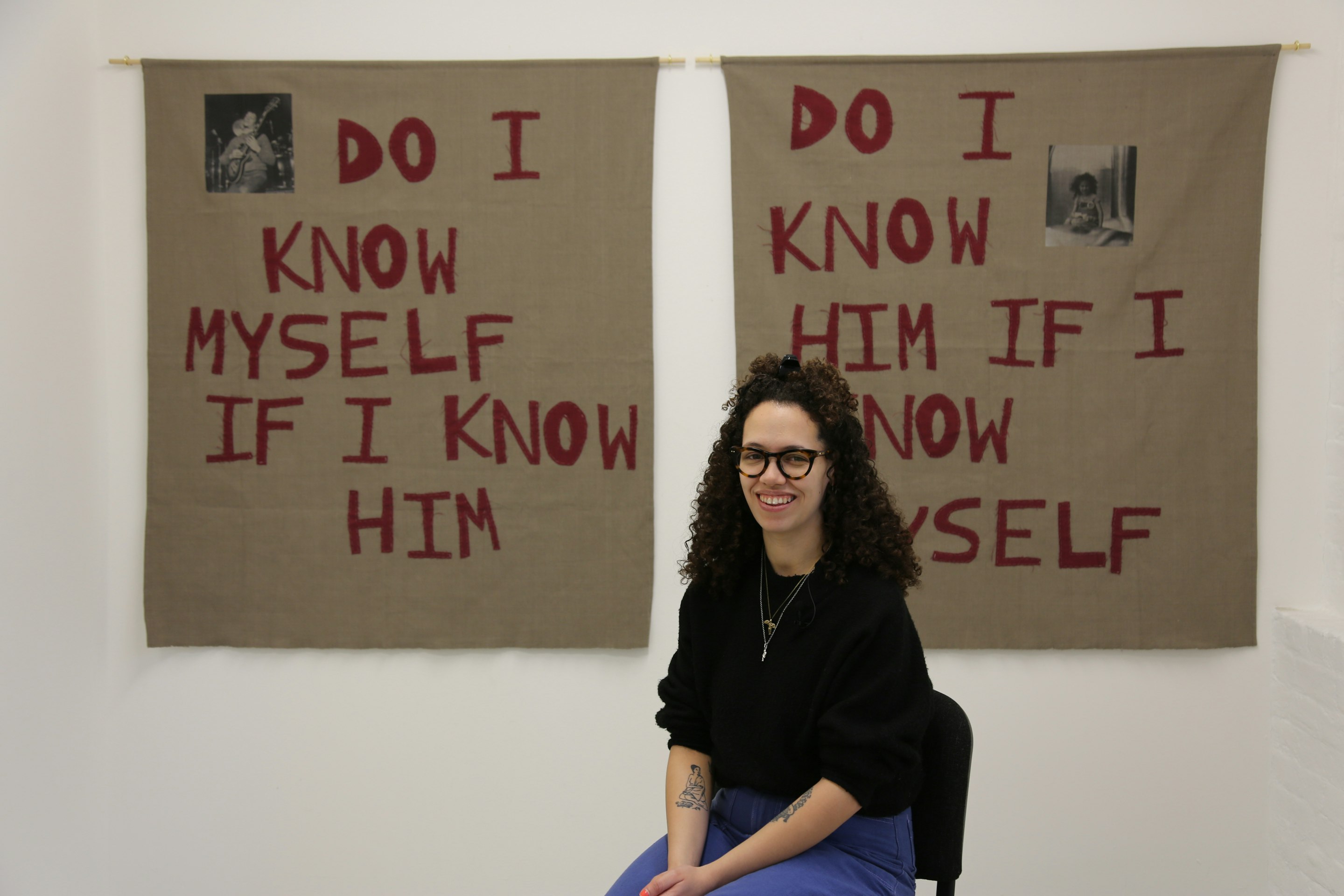 Jamila Prowse is an artist, writer and researcher who works across moving image and textiles to consider methodologies for visualising mixed race identity and the lived experience of disability. She is drawn to stitch making and patchwork as a tactile form of processing complex family histories and mapping disability journeys, and moving image as a site of self-archiving and autoethnography.
Presently, Jamila is working on the first iteration of a series of three films, An Echo For My Father, tracing the history of her ancestry through her relationship with her late father Russell Herman, a South African jazz musician who passed away when Jamila was three.

Jamila is part of an upcoming group show at Hordaland Kunstsenter, Norway (October 2021) and was studio residency artist at Gasworks from January to April 2021. She curated and hosted a series of podcasts for Lighthouse, Collective Imaginings, of conversations with art workers about their experiences of navigating the sector, was a recipient of a GRAIN writing bursary and Guest Editor of Photoworks Annual 26. As a writer, Jamila is a columnist for Frieze (on accessibility) and British Journal of Photography (on Creating Change). Her reviews and essays have appeared in Frieze, Elephant Dazed, GRAIN, Art Work Magazine and Photoworks.

Email: jamilaprowse94@gmail.com